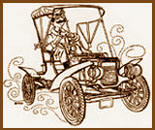 Extras & Options
Clutch - Model A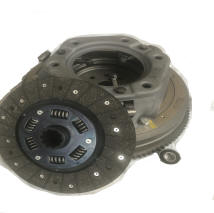 Reconditioned flywheel; sandblasted, new ring gear installed, resurfaced, balanced $318.10 exchange
New V-8 pressure plate, balanced $157.10
Clutch disk $44.30
Pilot bearing $5.00
Total $524.50
As above with lightened flywheel
$617.00 - exchange
Installation Kit - Model A & B
Gasket set: $52.80 - (Model B +$10.00)

Head studs & nuts: $41.00
Spring & plunger: $5.00
Oil pump drive gear: $26.00
Oil pump kit: $27.50
30 oil pan & valve cover bolts: $9.07
Oil pipe bolts: $1.75
1 can engine paint: $10.95
Modern front seal: $17.60
Total Package Discount Price:
Model A:
$190.50
Model B:
$201.65
Burlington Crankshaft - Model A
With rebuild: + $1,110.00
Outright: $1,375.00
New Camshaft - Model A & B
*Currently out of stock*
For added power we can rebuild your engine with a new 330 lift camshaft for $424.00. USA Made.
This is a higher lift camshaft with longer duration than reground camshafts. Outright: $477.00
Larger Intake Valves - Model A
Intake valves with 1.730 head dia. and port machining. Included with touring engines. Add $50 to regular engine rebuild.